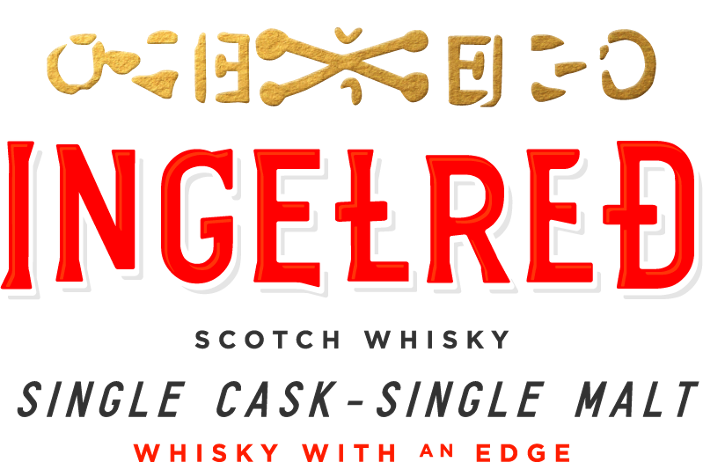 Whisky with an edge
From Scotland´s finest distilleries
Make your purchase today
directly from our Ingelred partners Clydesdale and Blackadder.
If you are in Sweden - order here!
Anyone looking to order
outside of Sweden - order here!
About
INGELREÐ
For twenty years Ingelred Whisky has invested in whisky casks and gathered know-how to be able to launch the five first Ingelred Whisky Single Malt Single Cask bottling.
The drive for Ingelred Whisky is to produce whisky that they like themselves with the hope that this appeals to others.
"What happens if you re-rack whisky from bourbon cask to a Sherry cask and then finish it on a Port cask?"
or
"Is it possible to have a cask of Swedish oak as a carry-on item on the flight to Scottland to test to finish whisky that has matured on American oak?"
or even
"If you mature Whisky on two different Californian red wine casks with new-make from same batch in the same warehouse, how will one notice the difference?" 
It is with this kind of curiosity and playfulness that Ingelred Whisky is produced. Prime Scotch Whisky matured to outstanding taste – Whisky with an edge!
Please use hashtag #ingelredwhisky in social media to tell us (and the world!) about the taste.